McTimoney Chiropractor
Rosalind Beresford qualified as a McTimoney Chiropractor in 2002. 

Rosalind is registered with The General Chiropractic Council, and is also registered with most private health care companies including AXA PPP.

 Rosalind has practised full time since 2002 in her busy clinic in Coventry, and now currently works at Burbage House Health Clinic as an Associate.

During her 18 years in practice Rosalind has continued professional development through attending seminars and courses to regularly update her knowledge within the field of Chiropractic.
Read More
MSc Chiro, MSc Applied Toxicology, BSc Hons
Detox specialist and Holistic Practitioner
In her practice Dr Fi looks closely at the function of the body to see what is needed to enable a person to heal. She has found over many years that while people are used to the idea that the mind affects the body and can be a cause of many physical conditions, many people are not able to see or address what is going on and need help. Even more of an issue , however ,has been that what goes on in the body can affect the mind. Dr Fi has dealt with many so called 'mental issues' only to find, when testing the person, that the issue is body based.
Read More
– Reiki &Seichem Master & Intuitive Healer, NLP Master Practitioner (Neuro Linguistic Programming) EFT Practitioner (Emotional Freedom Technique – Tapping) 'The Work' by Byron Katie (Exploring unconscious thinking patterns) 'Learn and Let Go Technique' (Releasing past hurt, trauma & confusion) Inner Child Work, Parts Integration, Designer Positive Affirmations.
Read More
Since completing full time education I have always worked in healthcare until retiring with a bad back. I initially studied Aromatherapy as a means of reducing the pain from my back. Following successful Reflexology treatment for my back I learnt that discipline next. I was so impressed with the benefits of both treatments I decided to set up in business to help other people regain their health.
Read More
My name is Cathy Jones. I am a postgraduate-qualified counsellor and psychotherapist, trained at the University of Leicester, and a Registered Member on the accredited register of the British Association for Counselling & Psychotherapy (BACP) Certificate No. 048739
Read More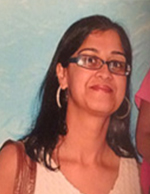 Alka Joshi
After suffering grief related symptoms of insomnia, anxiety and panic attacks, I turned to Reflexology and Aromatherapy for help. Within weeks I was much improved and decided to train to be a Complementary Therapist. 14 years later, I practice therapies such as Indian head massage, Thai foot massage, Hopi ear candling, Reflexology and Aromatherapy which have helped clients with symptoms ranging from stress related aches and pains to digestive disorders.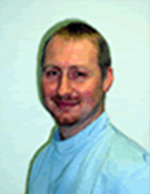 Liam Mulvany
Liam Mulvany qualified as a McTimoney Chiropractor in 1991.
Liam is registered with The General Chiropractic Council, The McTimoney Chiropractic Association and The College of Chiropractors, he is also registered with most private health care companies including PPP and Aviva.
Liam is also qualified to use acupuncture or dry needling techniques alongside chiropractic techniques.The British Medical Acupuncture Society
www.helpbackpain.co.uk
BSc(HONS) MBAcC
Kerry is a graduate from the University of Lincoln with a First Class Bachelor of Science Degree in Traditional Chinese Medicine Acupuncture. She studied for three years and won the Health and Social Care Award from the University of Lincoln and is also a member of the British Acupuncture Council (BAcC). Her interest in Chinese Medicine and Culture began at a very young age when she discovered her love for martial arts and the balance it brought to her life. Since then her knowledge and interest in holistic therapies has been growing and lead her to become a Traditional Chinese Medicine Acupuncturist.
Read More
M.D., B.A.c.C., R.C.H.M, C.M.I.R.
Ilan Shahor qualified as a medical doctor from The Sackler School of Medicine at Tel Aviv University before specialising in Chinese Medicine. He graduated in Chinese Medicine from the Beijing University of Traditional Chinese Medicine, an institution considered to be one of the two best universities of Chinese Medicine in the world.
Read More
HPD DSFH BWRT(Adv) CNHC (Reg) NCH (Reg)
Vicky first began studying complementary therapies over twenty years ago. This led to a growing interest in the mind-body connection and a quest to learn about how our thoughts affect our health and wellbeing. Over many years Vicky has developed her qualifications in this area and now helps many people to feel better using a variety of techniques.
Read More
Sam has completed his Bachelor's Degree in Sports Therapy at Northampton University afterwards he continued his education at Leeds Beckett University, completing a Masters degree in Sports Therapy and is a member of the Society of Sports Therapists. During his education Sam has worked in various injury clinics, allowing him to gain experience with various types of musculoskeletal injuries.
Read More
BSc (Hons) MChiro DC
I grew up in Bromsgrove and went to school in Birmingham. I first became aware of the positive effects of chiropractic having injured my back at the age of 19. I know first hand how debilitating back pain and sciatic pain can be. The improvements made with treatment set me on a course to become a chiropractor.
Read More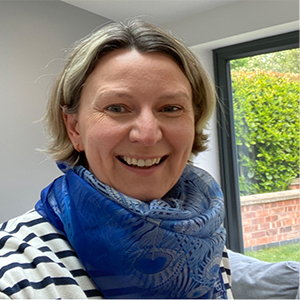 Charlotte Simpson
Podiatrist
HCPC Registered Podiatrist – CH28326
A Member of the Society of Chiropodists and Podiatrists
Charlotte has been treating patients for over 15 years and understands that every individual is unique and requires their own treatment plan tailored to their needs.
Charlotte qualified as a Podiatrist with a First Class Honours Degree in Podiatry, from the University of Northampton
She passionate about all aspects of foot health and foot care, and the important role it has to play in our general health and well being. She offers a comprehensive range of treatments, including routine foot care, nail care, corns and callouses, verrucas, removal of nail spikes, diabetic foot care, biomechanics and orthotic prescriptions. She is happy to help and advise on any aspect of foot health, or lower limb joint or muscular pain
First and foremost her aim is to keep patients mobile and pain free.